Automate Your Team's Manual Inventory Replenishment Tasks with eTurns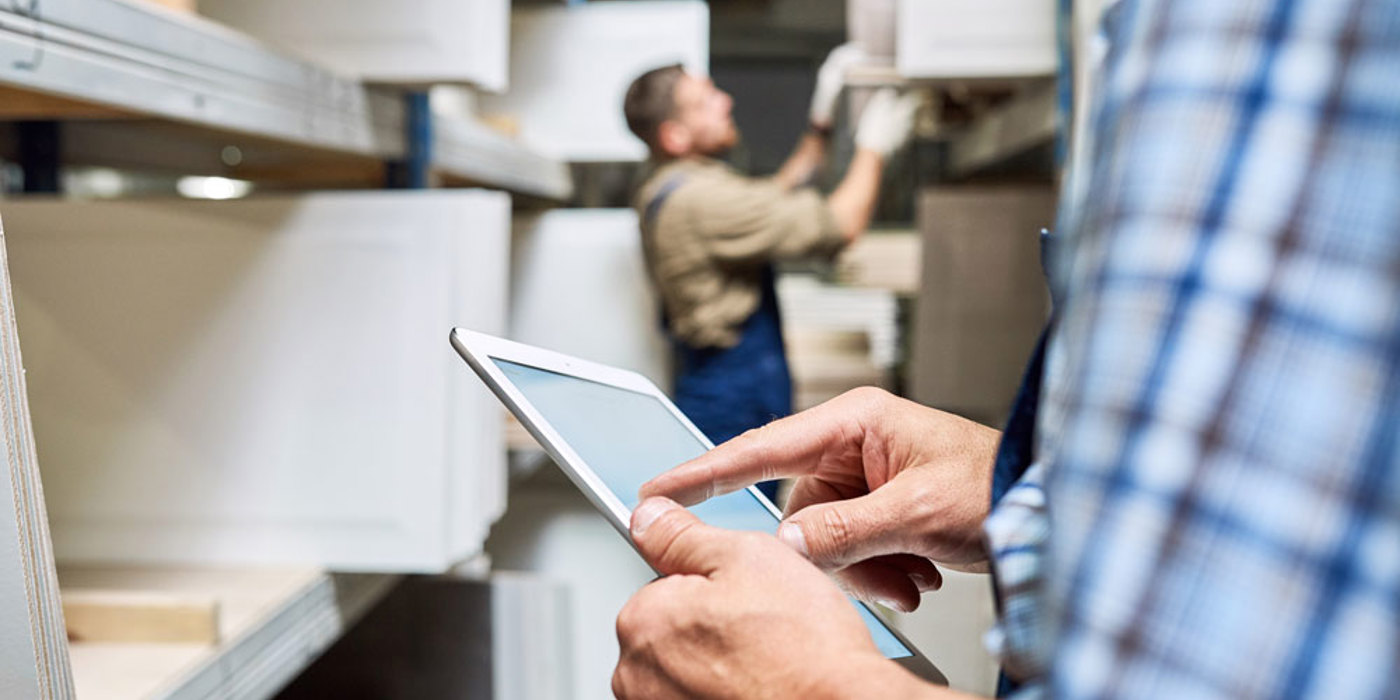 It's surprising that so many companies still manage inventory with paper and a clipboard.
Imagine how much time your team could save if that replenishment process were automated with technology; you could direct the energy spent on those manual tasks to higher value-add activities. Not to mention, a manual approach to inventory management is not proactive, and doesn't reduce errors or stockouts like automation can.
On the distributor side, add in COVID's effect on the ability to manage inventory in person, and the need to automate the process has become even more critical. Distributors should embrace Customer Managed Inventory when they can't provide the service in person.
When employees are no longer counting SKUs themselves, they are free to focus on more strategic work.
Here's how eTurns TrackStock Apps are helping:
FastMD Increased Efficiency by 30%
Johnny Gacio no longer needs to get in the car to drive to separate locations to get a picture of the inventory in stock at FastMD, an urgent care center for spine and orthopedic needs in West Central Florida. Now, he can check the eTurns TrackStock App, query low items, and order exactly what the offices need for the upcoming week of surgery. In fact, FastMD increased its efficiency by 30%, saving 10-12 man hours per week thanks to eTurns.
Because eTurns tracks all inventory items across multiple locations, the FastMD team can also transfer items from one location to another. This is especially useful during the COVID-19 pandemic, when making use of existing inventory rather than ordering new can save money.
"Since eTurns gives me a report on the cost of supply utilization for each surgical day plus total usage per month, I am able to keep a pulse on our net surgical profit consistently and without burning up too much of my time. It is great to track all procedure material costs and our real-time inventory status and value to determine how best to proceed through the various regulations and requirements arising out of COVID-19. Since our inventory manager is now 30% more efficient with his time, I can have him spend additional time focusing on the other qualities that make FastMD unique," FastMD COO Lindsey Wisniewski says. 
Read the case study: eTurns Inventory Replenishment App Helps Urgent Care Provider Comply with COVID-19 Requirements While Improving Net Profit
Lakes Region EMS Reduced Time to Take Inventory by 2/3
Before implementing eTurns, Lakes Region EMS Operations Manager Brian Galowitz said taking inventory usually required a 20- to 30-minute walk around the stockroom, "looking at bins and saying, 'Yeah, I probably should get some more of those.'" Now, inventory replenishment is based on information provided in eTurns. "Today, keeping our stockroom organized and supplied is probably a 10-minute task," Galowitz said.
Galowitz has also saved time by removing the need to shop around before placing an order to replenish inventory. Previously, he searched different websites, checked whether items were still available, pored over spreadsheets to find the right item code or SKU, and matched usage reports from the agency's two companies and five bases. With eTurns, that is now a five-minute process, with no shopping required.
The eTurns system has created substantial time savings in the accounting department, as well. The accountant previously devoted hours to reconciling inventory reports from the different companies. "Today, that's two minutes of pulling a report," Galowitz said. "And, I know the data is more accurate."
Read the case study: How eTurns Helped Lakes Region EMS Reduce Inventory by 73%
Smilebuilderz Spends 70% Less Time on Inventory Management
Smilebuilderz's inventory controller has decreased by an estimated 70 percent the time she spent counting, cataloguing, categorizing and maintaining inventory. That frees her to do other work, including fine-tuning the practice's use of the eTurns dashboard.
Previously, inventory counts meant creating multiple spreadsheets, hand counting, hand calculating. None of that is necessary any longer, so the practice needs fewer people to do it and has saved on overtime costs.
Read the case study: Smilebuilderz: 70% Less Time Spent on Inventory Replenishment
Service America Redeploys 7 of 8 Employees to Other Tasks
Anytime a Service America technician went to a customer's home, they had to manually key in every SKU of every part used, an error-riddled process. The company contracted with an outside firm of overnight couriers to pick up the inventory from Service America's warehouse and take it to the technician's home or to a local storage facility for replenishment.
"Once we started using eTurns, we uploaded all our materials and assigned to each our preferred vendor. So, when I hit an ROP (Re-Order Point), eTurns automatically detects it, and it automatically creates a PO," Carlos Echazabal said.
That automation reduced to one the number of people need to review the PO list for the next day. Originally, the company had eight buyers. After implementing the eTurns system, Service America was able to re-deploy all but one buyer to other roles where they had staff shortages.
Read the case study: How a Service Contractor Slashed Inventory on Trucks by 30%
Contact us for an eTurns TrackStock demo.
Tagged in:
Replenish Plan
Manage Lite Plan
Manage Plan
Optimize Plan
Optimized Inventory
Auto-Replenishment
VMI & CMI
Medical
EMS
Distribution