Distributors and the Shift to Digital Self-Service for VMI and CMI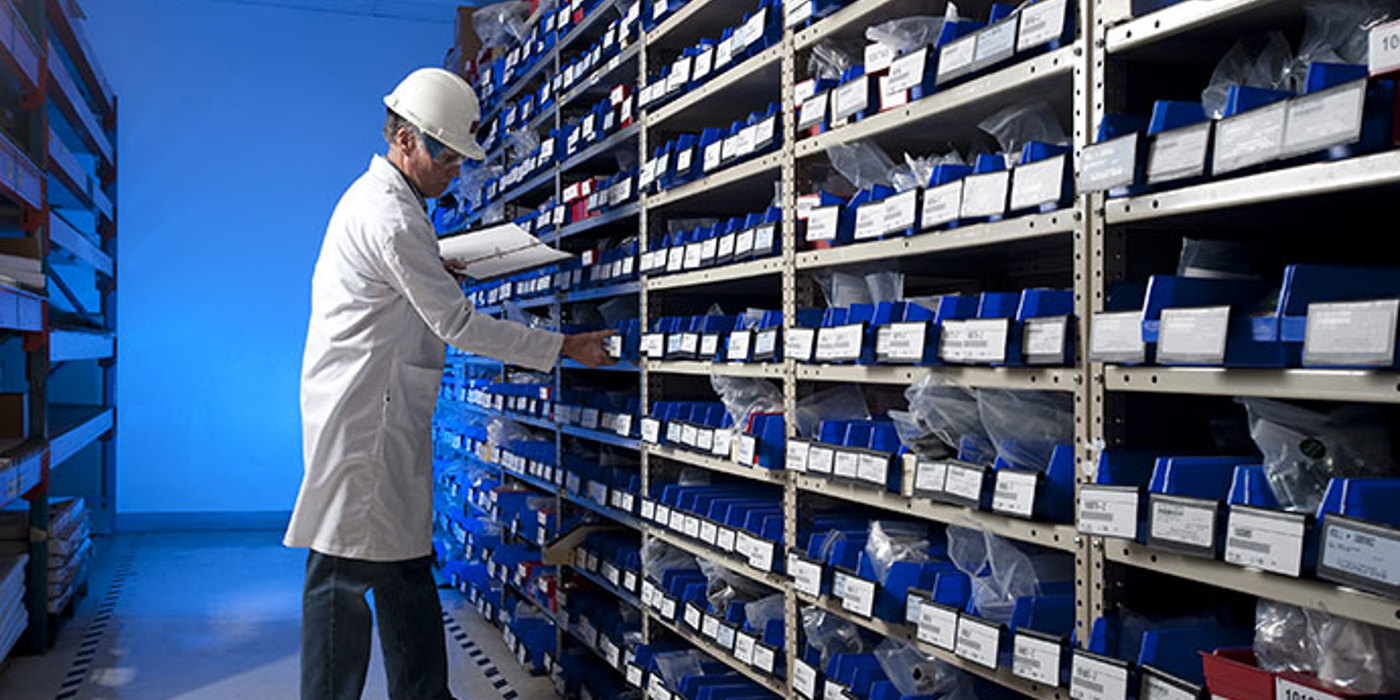 The shift to digital self-service paired with more remote interaction with sales reps looks like it is here to stay. According to a recent study by McKinsey and Company, digital service and sales will remain a dominant part of the B2B go-to-market model, regardless of customer size.
The McKinsey study found:
B2B customers are increasingly using and preferring digital, remote channels to interact with suppliers
Companies have responded by shifting sales channels toward digital
B2B buyers say the effectiveness and staying power of remote sales and digital channels is high
Distributors that provide vendor managed inventory (VMI) for their customers often did so in-person because they believe that it fosters customer loyalty. However, with the increased desire of their customers to manage interactions with suppliers remotely, distributors can give their customers the digital service they want while also continuing to nurture customer loyalty and cutting costs.
By offering their customers a mobile app, like eTurns TrackStock, that allows them to get real-time visibility into their stockroom inventory levels and to do self-service for replenishment, distributors can provide VMI customers more accurate and timely information and reorders without having a sales rep call on them. It's customer managed inventory, or CMI, and customers love it. 
Digitize with eTurns Automated Inventory Reordering Software
The eTurns TrackStock app provides the capabilities distributors and their customers need to monitor and replenish inventory "touch-free." Using QR code scans on phones, sensors or RFID, eTurns offers automation of inventory management and replenishment, resulting in a reduction in errors and significant cost savings. 
Distributors that offer VMI or CMI to their customers can automate replenishment of inventory in their customers' stockrooms easily. No need to send a rep with pen and paper to monitor inventory. This automated process can reduce procurement costs by 90% and replenish inventory 10x faster than using clipboards or ecommerce.
3 minute video:  See how eTurns can help distributors automate replenishment of customer stockrooms
TrackStock is the first inventory management app to manage Amazon's Dash Smart Shelf. Track usage of any product, manage it remotely, and avoid stockouts.
eTurns TrackStock is the first inventory management app to untether the Amazon Dash Smart Shelf from Amazon products. Now the convenience of the Amazon Dash Smart Shelf (DSS), a wireless weight-based IoT device for auto-replenishment, can be brought to stockrooms everywhere to remotely manage items from any supplier -- helping to avoid stockouts while using very little labor. 
Distributors and
 

Manufacturers Can Offer Consignment Inventory Using eTurns

 

Manufacturers also benefit from using eTurns TrackStock by making it easier for distributors to carry and stock new lines. By implementing consigned inventory at distributors' stocking locations with eTurns, the manufacturer's sales reps and delivery drivers no longer have to write parts down or log into a website to replenish items, or wait on monthly reports from distributors to ensure they are properly stocked. Instead, the manufacturer rep or the distributor's team onsite just scans a barcode to reorder and hits "submit." 

Alternatively, the distributor can use TrackStock to track consumption as material is sent to its customers. When the on-hand quantity falls below a minimum stocking level, TrackStock automatically sends a replenishment order to the manufacturer. No human intervention needed.

With fluctuations in the supply chain, a distributor's ability to offer automatic replenishment of their customer's stockrooms, with digital tools and without a rep onsite, is the inventory tracking and replenishment system of the future. 

Do you want more control over your inventory without devoting additional manpower for tracking and replenishing? Automate and digitize your inventory management and replenishment with eTurns TrackStock and reallocate your employee's time to more revenue-generating tasks.

 

Get a demo of eTurns TrackStock

Try eTurns TrackStock free for 30 days
Tagged in:
SensorBins
RFID digital kanban
Replenish Plan
Manage Lite Plan
Manage Plan
VMI & CMI
Distribution
Manufacturing
MRO