Guest Post: How Contractors Can Benefit from a Kitting Program (and How Distributors Can Help)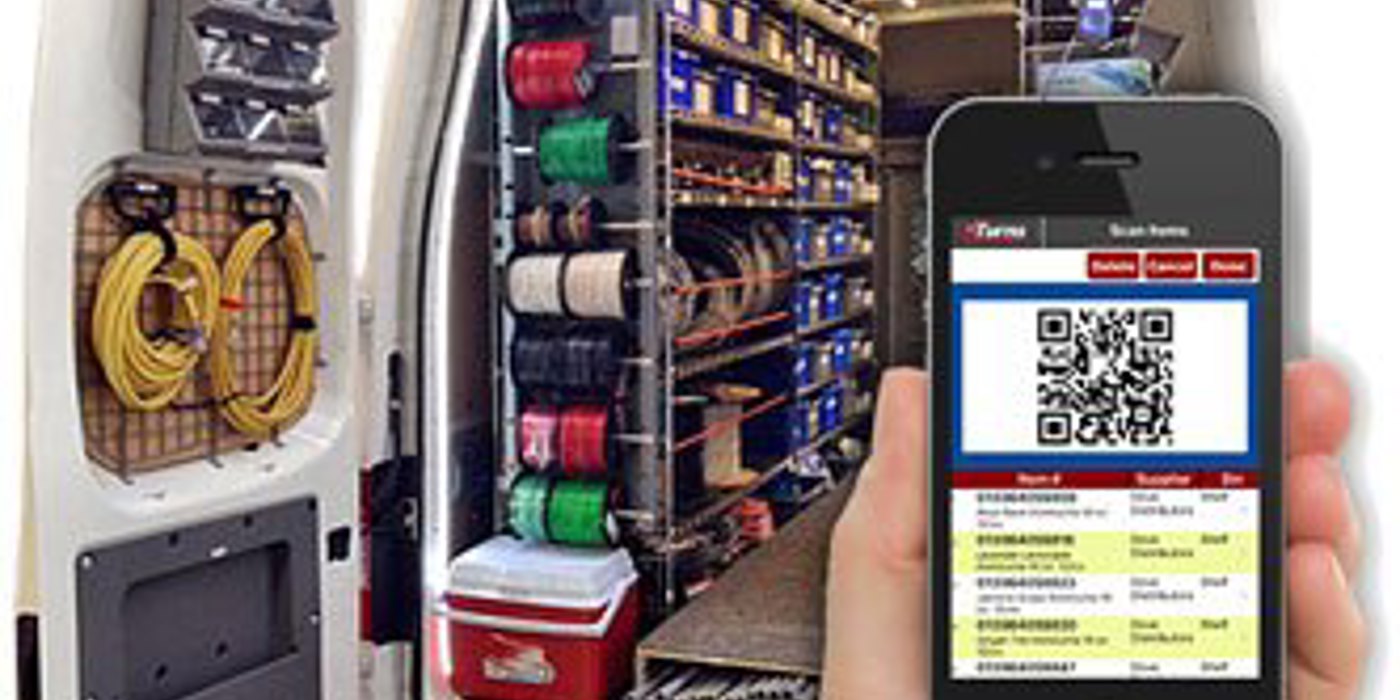 Well-managed kitting services allow distributors to add value and contractors to work more profitably.
What is a contractor's most expensive asset in their service trucks? It's not any piece of inventory – it's their technician. If their service trucks are not well organized or restocked in a timely manner, service techs could be spending valuable time searching for the right parts to do their jobs.
And if they're missing a vital component, they've wasted time and money on that service call.
Helping a technician be more efficient on the job means contractors can do more service calls, which is revenue-generating work. One way to increase their efficiency is to implement a kitting program.
Kitting involves packing two or more similar parts or sub-assemblies together into one kit labeled as a single item for inventory management purposes. Contractors can use kits to make their service technicians' jobs much easier and more efficient by simplifying their workflow, ensuring they have all the parts for the job by pre-assembling kits with all the needed components.
Distributors often offer kitting as a value-added service to contractor customers, providing an additional revenue stream and elevating their level of customer service.
How does a kitting program benefit contractors?
Contractors save time and money by having employees that are paid at a lower rate than technicians pre-assemble kits with all the parts needed on the job. Or their suppliers can provide that service. The ability to use a single part number to order or pull multiple items at one time drives productivity.
For example, electrical contractors use circuit breaker panel kits that include the correct wiring, branch breakers, double-pole breakers, sub-panels, grounding bars, labels and screws. Their more expensive asset, the electrician, then has everything needed to do the job, ready to go in a kit. This saves them time searching for the correct parts and ensures none are missing.
HVAC and plumbing contractors with fully stocked service trucks will be more efficient and will not have to stop in at a big-box store to buy a much more expensive part needed to complete the job.
How to effectively manage a kitting program
A kitting program has many cost-saving benefits, but managing it can be a challenge.
The primary issues contractors encounter in managing kits involve tracking and replenishing inventory, managing inventory while the work is in process (WIP), and assigning and managing serial numbers, if needed. It can be difficult to manage, manually, what parts and how much of each are needed to build a kit; whether enough of those parts are in stock; whether the inventory count is correct; who pulled each part from inventory; and the replenishment of that stock.
It's a juggling act.
When not managed well, you experience overstocking – with kits built but not used – or understocking, with partially built kits due to missing parts.
Investing in an inventory management app with the ability to let you build simple or sophisticated kits to stock in inventory is crucial. The right app will let you know exactly how many of any kit can be built with the quantity of components in inventory by real-time visibility into inventory.
A service truck inventory management app as part of their effort to manage kitting should ensure that the app can accomplish the following:
Tracking items pulled from general inventory for the kit-building process
Putting build items into a work order for the build stage
Ability to create sub-assemblies within the kit
Transferring parts in or out of the Work Order as needed
Finalizing the kit and assigning a new SKU number for its shipment or return to general inventory
Ability to change a work order at the job site
Signature capture for customer sign-off on work
Assigning serial numbers to kits without manual work
Easily tracking and managing serial-numbered kits for customers
Implementing a kitting program is not only a time saver for service techs, it's a revenue generator for contractors. An investment in the right inventory management app makes it simpler to manage, improving efficiency, saving on inventory costs and increasing tech productivity.
Who doesn't want to eliminate headaches and add to the bottom line at the same time? 
Find this article in Contractor Supply here
Want to try managing kitting with the eTurns TrackStock app free for 30 days? Contact us here to learn more
Tagged in:
Kitting/Sub-assembly
Contractors
Service Trucks
Distribution