How IoT-Driven Inventory Management is Transforming Stockrooms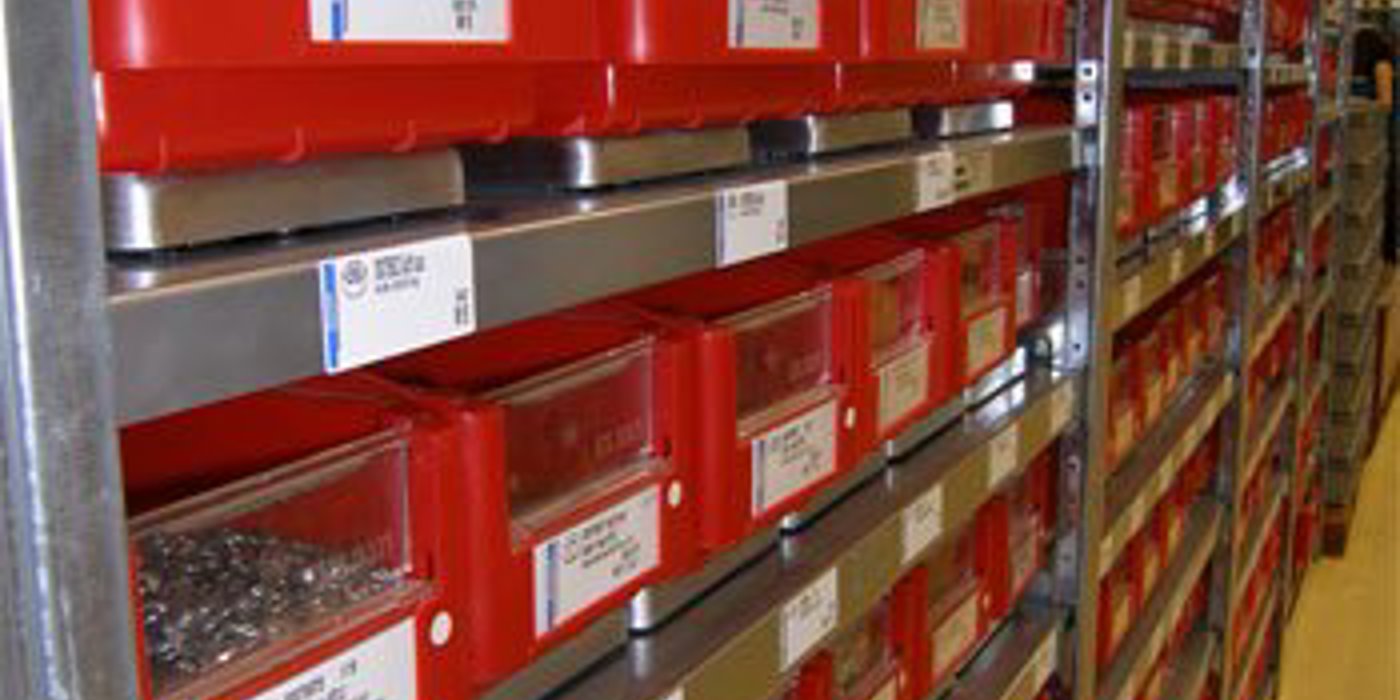 The Internet of Things (IoT) is a network of physical items with embedded sensors that exchange data with other systems and devices. IoT technology has become mainstream, used in applications from predictive maintenance programs for equipment in manufacturing plants to smart monitoring devices in healthcare.
IoT has also become a powerful tool in providing unparalleled visibility into remote inventory while optimizing that inventory across industries. IoT technology is being used to:
     

 

Reduce stockouts
     

 

Optimize inventory levels based on actual usage
     

 

Improve stockroom management
     

 

Reduce shrinkage through theft, spoilage and waste
     

 

Extend the reach of a distributor's salesforce 
     

 

Capture orders effortlessly
     

 

Ensure traceability and regulatory compliance
     

 

Ensure storage conditions are correct (temperature, moisture, etc)
According to McKinsey, IoT's potential contribution to inventory management, supply chain and logistics is between $560 billion and $850 billion per year. 
The importance of this technology has never been more clear, as supply-chain disruptions have challenged business as usual over the past couple of years. IoT-driven inventory management is an increasingly cost-effective solution that is more efficient, accurate and timely than traditional methods. 
Notably, in the advent of Covid lockdowns, IoT technology is uniquely capable of keeping supply chain replenishment functioning.
RFID Tags
For instance, RFID tags allow users to trigger replenishment with a simple scan of a tagged bin past an RFID reader. Read more about eTurns TrackStock RFID.
Electronic Shelf Labels (e-labels)
Electronic shelf labels (e-labels) equipped with low-energy Bluetooth beacons enable 2-way communication about any item.  Users can push a button on the e-label to trigger an order.  Suppliers receive the order signal and can push back out information to the tag that the item is on-order to prohibit additional orders. The tag also provides information about the supplier and the item. eTurns has an e-label solution that distributors and medical clinics are finding very convenient for replenishment. 
TrackStock SensorBins
For touchless IoT technology, weight sensors such as eTurns TrackStock SensorBins™, that sit under bins of items, can monitor inventory levels, automate inventory counts, and trigger replenishment when minimum levels are breached. SensorBins can be managed remotely from anywhere around the world. They are currently being used to automate replenishment for a wide range of products, including: cardboard boxes, license plates, fasteners, medical supplies and are even being considered for hotel linens. For distributors who offer vendor-managed inventory (VMI/CMI) services to customers, SensorBins IoT technology allows them to extend the reach of their salesforce.
Inventory managers at many types of companies can use these IoT technologies to automate replenishment, provide real-time inventory counts, optimize inventory levels, and integrate with e-procurement systems like PunchOut catalog transactions.
Automated Stock Replenishment with eTurns TrackStock SensorBins
When managing inventory in stockrooms, clinics, service trucks, connexes or any other point-of-use location, knowing your on-hand quantity is vital for replenishing accurately. Having accurate and timely inventory data is crucial in today's competitive environment but the labor shortage makes it tough to allocate resources for inventory counts. With entry restrictions and lockdowns lately, it's also difficult for suppliers to access inventories to do their own counts. Thankfully, there is a solution.
One of the biggest challenges for companies that provide point-of-use inventory is finding the perfect stock levels at each location. Too many items result in higher carrying costs, while too few often lead to stockouts and possible work stoppages. Although many companies still lean on traditional technologies and processes, inventory managers are at a disadvantage if they rely solely on past sales for replenishment metrics.
 eTurns TrackStock SensorBins are powered by Mettler-Toledo and provide a no-touch solution to inventory management. The IoT weight sensors have nine weight ratings that range from 0.1 grams to 2,200 pounds and can measure anything from plastic washers in a bin to a pallet full of material.The app can be set to conduct inventory counts at intervals or specific times – such as after every shift change. When the bin reaches a predefined weight minimum, an order is automatically triggered for replenishment.
Within 45 days of use, the TrackStock app has enough data to optimize inventories based on actual usage. With IoT inventory management, inventory managers can be confident they will always have the needed items without having to worry about costly shipping delays or stockouts.
The benefits of eTurns SensorBins include:
     

 

No human errors in inventory counts and replenishment
     

 

Touchless technology that triggers replenishment
     

 

24/7/365 real-time visibility to on-hand inventory 
     

 

Remote monitoring from any browser
     

 

No stockouts 
     

 

90% reduction in procurement costs through automation
     

 

Reduce inventory by up to 73% through optimization with min/max tuning
     

 

Reduction in labor and travel costs for distributors doing VMI
eTurns SensorBins also allow suppliers to remotely manage inventory levels – without ever needing to visit a customers' stockroom or service truck in person.
With global lockdowns, supply-chain disruptions and hiring challenges, IoT-based inventory management is a vital investment today. Learn more about eTurns SensorBins.
Tagged in:
RFID digital kanban
SensorBins
Electronic labels
VMI & CMI
IoT- Internet of Things
Optimized Inventory
Distribution
Medical
MRO
Contractors