Key Inventory Metrics for Contractor Service Truck Fleets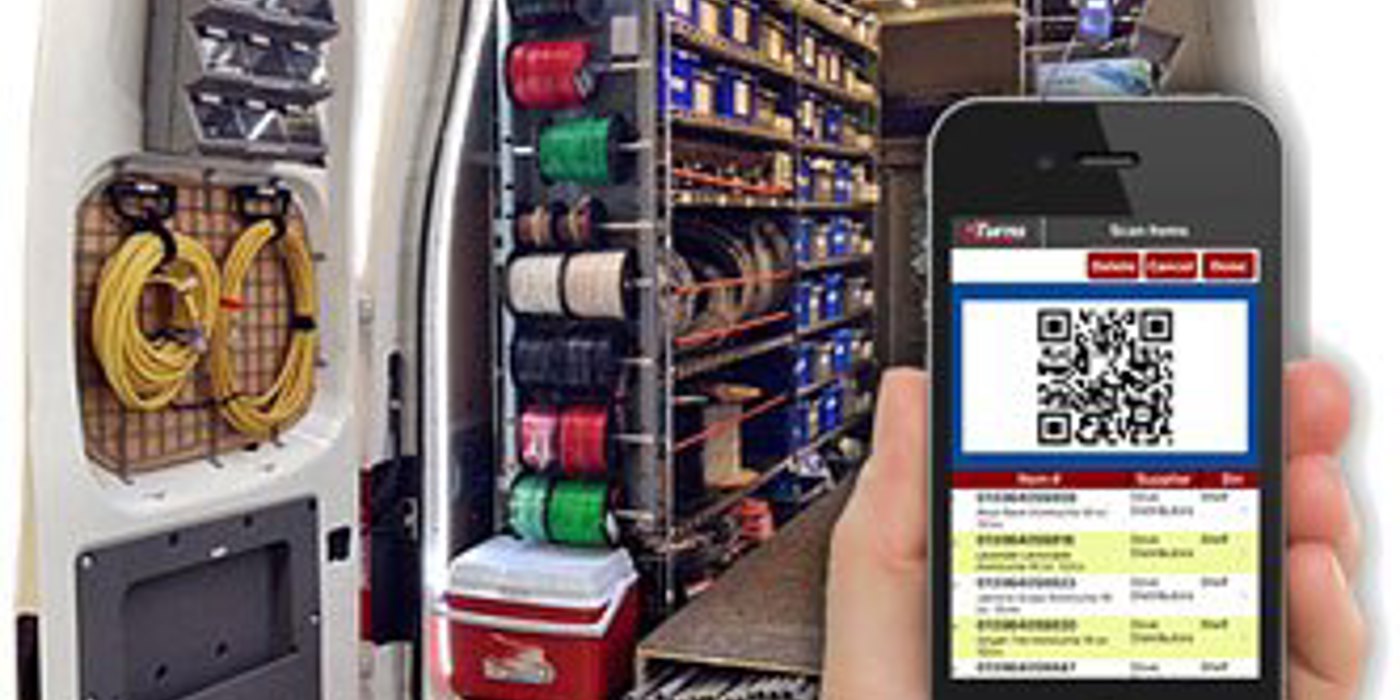 If you're a contractor with a fleet of service trucks, how do you manage your truck inventory and measure whether you are doing it well?
Inventory metrics can help you monitor, measure and assess service truck (and technician) performance, and can be key to boosting productivity and keeping costs down. Contractors and suppliers use such metrics to track performance to:
Identify problem areas and determine how to fix them

Compare inventory volume and accuracy to historical data

Benchmark themselves against their competitors
Contractors need to track performance metrics in every function of their business including customer service, finance, supply chain management, inventory levels and more. For example, important customer service metrics for contractors to track on each service truck include response time, work order completion percentage, number of trips to supply store to pay more for items that should be in the truck, and first-time completion percentage. An inefficiently stocked service truck will affect the last two of these metrics.
That's why eTurns TrackStock, a cloud-based app that tracks inventory and automatically triggers a replenishment order, if needed, as service truck items are scanned for use, is a vitally important technology tool for contractors.
Inventory metrics: Why are they so important?
Tracking the right inventory metrics ensures your inventory levels are optimized in your service trucks. That helps you avoid the following costly problems:
Over-purchasing inventory:

Over-stocking inventory to have on hand "just-in-case" has a negative impact on your cash flow and lowers your profitability in an already slim-margin environment. The extra storage costs add up, as well.

Missed opportunities:

If you're not tracking the right metrics, you may miss out on opportunities because you're not stocking a critical item.

Inefficiency:

By ensuring each truck is stocked with what is needed for each job, you avoid waste, improve the use of your tech's time and resources, get more jobs done in a day, and satisfy customers.

Lack of visibility:

An inefficient inventory tracking and replenishment system does not provide the visibility needed on what's required for projects, and it makes the technician's job that much harder. And if the data doesn't transfer to your accounting system, inaccuracies multiply.

Customer dissatisfaction:

If your technician has to stop working on a job because a critical part is missing, not only is that a costly problem (wasted labor, fuel costs to get the missing item, additional truck wear and tear), it increases customer dissatisfaction. And that can lead to lost business.
Using eTurns' TrackStock mobile inventory app, with automated replenishment based on actual consumption of items in the service truck, increases real-time inventory visibility, optimizes inventory and lowers procurement costs for contractors.
What do contractors often get wrong about tracking inventory metrics?
Contractors and their suppliers make common mistakes in what they track to monitor their performance. For example, many suppliers rely on an item's historical data to determine how much and when to replenish. As we've seen in the past few years, demand can fluctuate wildly. Basing inventory stocking levels on historical data, rather than real-time usage numbers, can leave contractors with too much or not enough inventory.
An over-emphasis on safety stock can also result in over-stocking of inventory, and the excess inventory can limit space inside service trucks, incur extra carrying costs, or become dead inventory if never used.
Key metrics for inventory management
In choosing which metrics or Key Performance Indicators (KPIs) are the most important for your business to track, consider the following factors:
Measure what will help you improve your business

Choose metrics that support your organization's strategic objectives

Include customer satisfaction metrics

Monitor past performance and trends to spot inefficiencies

Use metrics to benchmark yourself against the competition
Contractors should measure and track the following KPIs:
Inventory Accuracy – Are the items going into your service trucks the correct items needed?
Inventory Valuation – How much inventory does each truck contain and what is the value?
Inventory Turnover - How many times, over a certain period, is your entire inventory used on each truck?
Out of Stock Rate – How many times does a service tech find that a needed part is not on the truck?
Category / Supplier Allocation – Which category and supplier is each item assigned to?
Carrying Cost – What is the carrying cost of stocking your fleet currently, and what is the carrying cost of stocking your fleet once you have optimized your inventory levels?
eTurns provides a dynamic dashboard that can help give you your metrics over a specified period of time. On one graph, users can see total inventory value, inventory turns and the number of stockouts that month. eTurns can also integrate data from multiple vendors and allow the user to order, track and replenish inventory from all those suppliers.
Most importantly, eTurns will tell you what your optimized inventory levels should be based on that truck's actual usage, and it will tell you exactly how much money you could save by lowering inventory to that optimized level.


Benchmark your company's performance of key inventory metrics
Identify benchmarks in your industry for pertinent inventory metrics. This will enable you to compare your performance with competitors. If you're starting to lose business, knowing how your metrics compare to your competitors' will help you initiate measures to correct inefficiencies in your operation.
Many trade associations and industry publications provide benchmarking reports. For example, the National Electrical Contractors Association (NAEC) provides a free Guide to Benchmarking Field Operations, which offers ways electrical contractors and supervisors can use in-the-field benchmarking to improve the quality, productivity and safety of electrical construction.
A distribution industry publication, Modern Distribution Management, provides a comprehensive report titled, MDM's Economic Benchmarks: Industrial; Hardware, Plumbing & Heating; Electrical & Electronics; Building Material & Construction, which provides segment and overall industry revenue trends, forecasts, inventory levels, trends and other critical benchmark data on those industries.
Service truck inventory management: How eTurns helps contractors be more efficient
eTurns Service Truck Inventory Management app provides contractors with real-time visibility into service truck inventories as well as parts and labor usage by job. Contractors can manage field service truck inventory and multiple tools with the eTurns TrackStock Truck App, helping them ensure they have the right parts in the right quantities on their trucks.
Contractors can also create work orders in seconds for immediate customer approval, snap a photo of the beginning and end of the work, and get a signature, all on their mobile. They can also monitor and control project spend, even when it's underway. eTurns allows the consumption of material to be tracked against multiple project budgets or just one. Individual items can also be tracked both in dollars, as well as in individual quantity.
When the limit of the project's total budget, or the quantity of an item, or the dollar limit of an item is reached, the next pull will be stopped, the tech is asked if he/she wants to create a requisition asking for more spend capability, and an email is sent to the person who can approve changes to the project spend limits.
And eTurns kitting capabilities provide the ability to pre-assemble kits under one SKU for specific needs. This allows service truck technicians to spend less time at the job site when all the needed parts for the repair job are pre-assembled into a kit back at the office. With the eTurns TrackStock app, customers have saved hundreds of thousands of dollars per year. Read about the benefits Service America gained from using eTurns TrackStock.
Choosing the right inventory metrics to monitor and technology to use is critical. Contractors who want to optimize their operations and ensure they are stocking the right products at the right time can use eTurns TrackStock mobile app to make that task easier for their service techs while increasing productivity and profitability.
Case Study: eTurns Saves Service Truck Company $725,000 A Year:
"eTurns has live capture of parts usage, unlike our ERP. With eTurns on our 75 service trucks, we decreased line items on each truck from 315 to 170 and the amount of inventory on each truck from $20K to $14K. eTurns helped me streamline procurement so that my carrying costs went from $1.6M to $875K, for a savings of $725,000 a year. We reduced our 8 people in procurement to 3 and redeployed those people to dispatch and customer service."
-- Carlos Echazabal, Sr. Director of Operations, Service America
Tagged in:
Manage Plan
Optimize Plan
Inventory Formulas
Consignment
Service Trucks
Distribution
Contractors