Automated Supply Replenishment Systems Are Key To Efficient Stockrooms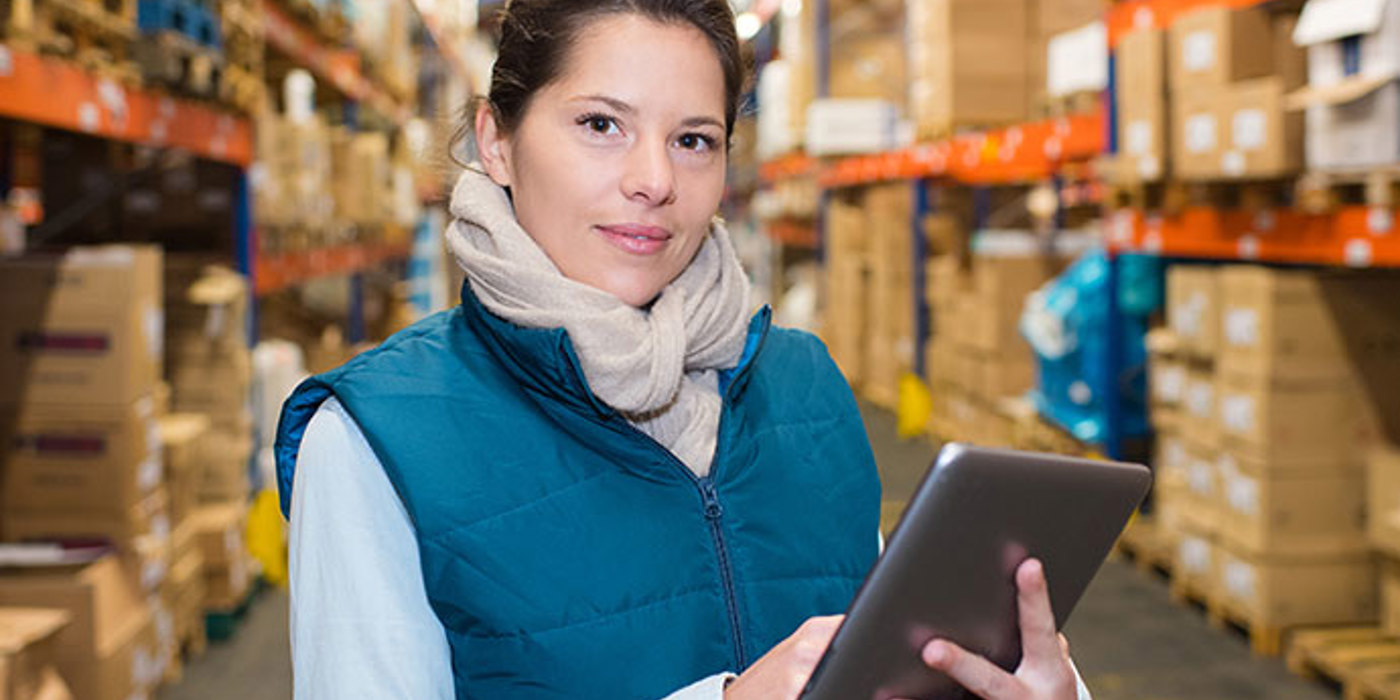 Since COVID-19 hit, demand for essential items skyrocketed, customers closed their facilities to outside sales reps, labor shortages worsened, and supply chain issues struck the economy. Because of this, distributors and storeroom inventory managers struggled to keep up with accurate replenishment of stockroom inventory. 
Now, even as companies begin to recover from these setbacks, it is clear that traditional inventory management and supply replenishment systems are no longer optimal. For point-of-use inventory stockrooms or service trucks, the best way to optimize stock levels and keep up with demand is with an automated inventory replenishment app.
What is Automated Replenishment?
Traditional inventory management methods involve walking through stockrooms with a pencil and paper, manually writing down SKUs, and determining which items needed replenishing. Unfortunately, this process is time-consuming, costly, and prone to error.
An automated inventory replenishment app is a technology that triggers replenishment in storerooms or trucks using barcode scans or sensors with the help of actual usage data and recommended min/max levels. Instead of relying on historical purchases, the app monitors usage in real-time and uses that data to calculate optimum minimum and maximum stock levels.
The ideal automated stock replenishment system will optimize your inventory so that you can, reduce inventory levels, reduce carrying costs, save time on procurement, and avoid stockouts.  A good one will also:
     

 

Have a dashboard that provides analytics and reports
     

 

Provide real-time visibility into inventory levels and usage
     

 

Calculate recommended min/max levels based on usage
     

 

Tell you how much money you can save through optimizing inventory levels
      Have online and offline usability
     

 

Provide the ability to pre-assemble kits under one SKU
     

 

Track serial and lot numbers and provide alerts for expiring products
eTurns TrackStock is a cloud-based automated inventory replenishment app that provides all of these benefits and more. With it, you can get inventory insights multiple times a day without ever visiting a stockroom or other point-of-use location. Because the app pairs with smartphones, weight sensors, scanners, and RFID, it is simple and easy to use. With TrackStock, distributors and their customers can manage inventory more efficiently and decrease carrying costs.
eTurns provides automatic inventory replenishment to stockrooms and service trucks through two solutions: 
   

 

TrackStock Manage – With TrackStock Manage, you can use the mobile ordering app to automate reordering, track consumption, set min/max levels, and manage consigned inventory.
   

 

TrackStock Optimize – TrackStock Optimize provides all of the benefits of TrackStock Manage, plus the ability to use our advanced min/max tuning dashboard to view key analytics and optimize inventory levels. TrackStock Optimize reduces procurement costs by up to 90% and carrying costs by up to 75%.
What are Automated Inventory Replenishment Best Practices?
Before investing in an automated replenishment app, you must understand your goals and find a technology provider you can trust. What do you want to accomplish with automation technology? Do you want a basic reordering program that replaces the manual process with "scanning-to-order"? Or do you want an app that will track usage and trigger replenishment by "scanning-to-use" with a phone or using weight sensors under bins? Or do you want to go one step further and optimize stock levels? 
Finding an app that is configurable, user-friendly, and operational on or offline is critical to success. With the ability to set minimum and maximum levels based on actual usage, you can ensure you have is what you need – without relying on hunches or past purchases. An app like eTurns TrackStock will help you identify products with high turnover rates and those sitting on shelves.
The best automated supply replenishment systems are the ones that take the guesswork out of reordering, improve productivity, and provide savings.
What are the 10 must have features of Automated Inventory Replenishment Software? 
eTurns TrackStock is a cloud-based app that operates via smartphones, scanners, RFID, and IoT SensorBins™[NB3] . Because of this, you will not have to purchase or download any additional software. Integration is quick and straightforward, so you can be up and running within a few hours.
To get the most out of your investment, here are 10 must-have features to keep in mind:
   

 

Analytical Dashboards
   

 

Ease of Use
   

 

Usage-based Replenishment
   

 

Supplier Independence
   

 

Online vs. Offline Data Input
   

 

Configurability
   

 

Kitting Options
   

 

Work Orders
   

 

Optimized Inventory
    Serial & Lot Number Tracking
The inventory replenishment process shouldn't be a liability – it should be an asset. The eTurns app can help you monitor demand, usage, and stock quantities throughout the day and automate replenishment so that you have what you need when you need it. 
Learn more about how eTurns can make inventory replenishment easier for you.  Request a free 30-day trial.
Tagged in:
Manage Plan
Optimize Plan
Auto-Replenishment
Optimized Inventory
Distribution
Medical
Contractors
MRO