Medical Inventory Management Solutions Buyer's Guide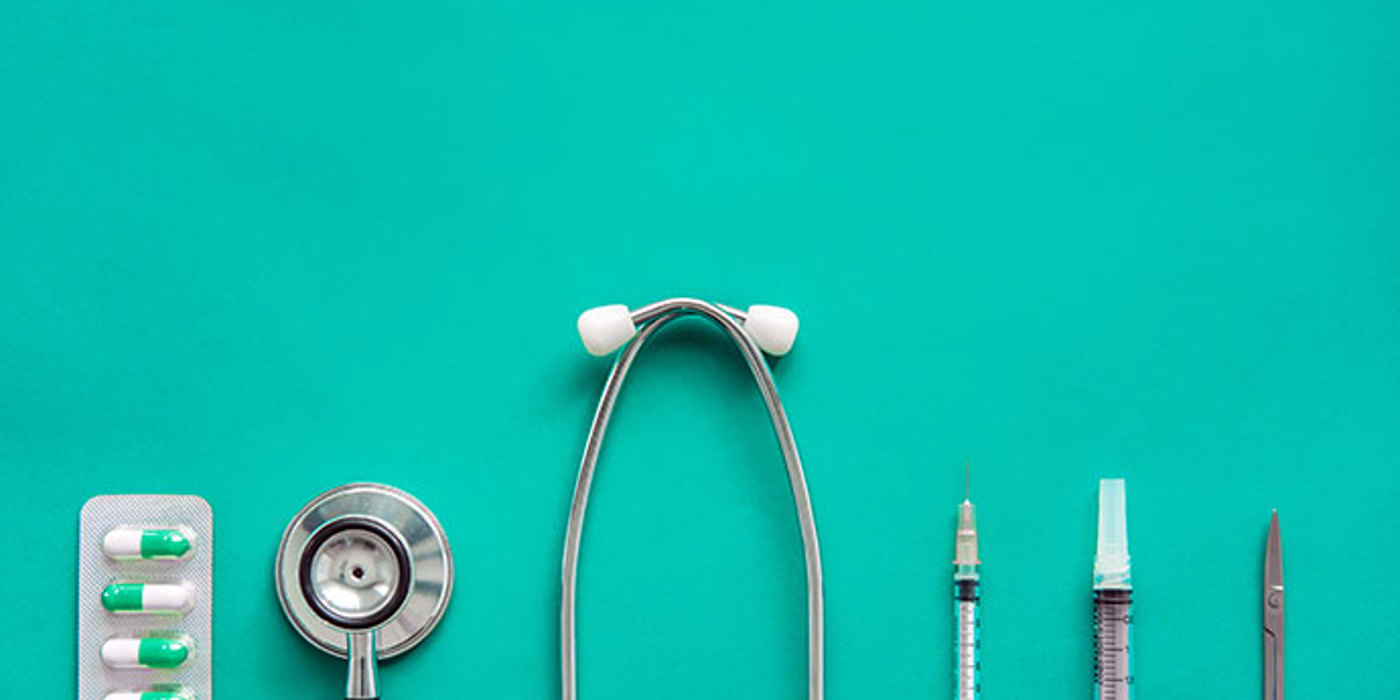 The medical field has been rapidly adopting new technologies to facilitate and streamline inventory management with greater accuracy and efficiency. But the COVID-19 pandemic has accelerated the need to cope with the increased burden of inconsistent supply and spikes in demand on medical facilities.
If your medical team is spending time searching different websites to check whether items are still available, then poring over spreadsheets to find the right item code or SKU, and matching usage reports from several locations, it's time to automate your inventory control process.
To select the right medical inventory management solution or inventory replenishment app, use this checklist of important features:
Tracking & Reporting - The app you select must be able to accurately generate reports to comply with various regulations and requirements arising out of COVID-19. This reporting should be sophisticated and show inventory in stock and used at each location, and by each user. EMS units should have the ability to record supply usage while out in the field.
For example, medical clinics, hospitals and emergency care organizations are required to track and report usage of PPE and other supplies to comply with regulations. A clinic that serves 5,000 patients a month may have an allocation of PPE they must utilize within a certain timeframe to remain in compliance. If done manually, monitoring inventory at this level requires intense effort.
With eTurns Dashboard Analytics, you'll get data that measures progress toward optimization and the customizable reporting features provide visibility into any series of transactions over any period of time down to the person who pulled the stock and when and how much and what for. You'll know who relieved inventory in a stock room (Nurse Smith) or what branches are using more of a product than others (Branch #1 is going through gloves twice as fast as Branches #2 - #9).
Usage-Based Replenishment - Before the pandemic, many clinics overstocked – that is no longer the case. Suppliers are holding onto products more stringently, especially PPE, and they're controlling who gets the product and how much.
Meeting fluctuating demand for medical supplies means that you don't overstock and waste money or face liability issues. With sourcing issues, a usage-based replenishment app will be much more accurate than traditional demand planning software, which aggregates past orders and makes assumptions about future demand.
With the eTurns TrackStock app, you don't have to guess because the app records actual usage levels and optimizes inventory stocking levels in line with actual demand.
Supplier Independent – Your app should be truly independent and provide the ability to track and replenish inventory from multiple suppliers.
Track Expiration Dates and Lot Numbers – Any medical setting, whether EMS or clinic, has numerous medical supplies and medications with expiration dates. Some clinics now also have to track PPE and test strips. Tracking expiration dates is critical since clinics don't want to throw out product simply because there was an inadequate system in place to ensure older items were used first.
Any app you consider must have this critical feature.
With eTurns, you can precisely track arrival, usage and storage of all disposable medical supplies (such as catheters and IVs), and medications, especially controlled substances. You can set alerts to catch upcoming expiration dates, e.g. 60 days or 180 days, to quickly respond and make the necessary adjustments to ensure you're pulling the right lot number and using the oldest lot number first. With eTurns TrackStock, a clinic's financial department will be able to note required inventory adjustments due to shrinkage or expired products.
Asset and Tool Tracking Capabilities – The app you choose should track durable equipment in clinic stockrooms and EMS units and should not be an extra cost. It's critical for EMS vehicles to track their expensive equipment, such as stretchers and defibrillators. Medical clinic stockrooms must be able to track specialized equipment for medical procedures.
With eTurns TrackStock, you can assign a serial number to any piece of equipment and keep track of the individuals who have checked them in and out. You will be able to identify who (clinic, doctor, nurse) relieved inventory from a dropdown menu that you customize. eTurns can also assign inventory to a drawer within a shelf within a cabinet within a room.
Kits and Requisitions – The app should provide the ability to pre-assemble kits under one SKU for specific medical procedures, e.g. IV kits, which saves the staff time in assembling before a procedure. eTurns allows users to reserve inventory they know they will need in the future, such as items needed pulled for specific procedures like a spinal tap, etc.
Offline vs online – Many apps say they have an advantage by operating online. However, medical professionals that work out in the field know that many times they're not in reach of Wi-Fi and are unable to access the internet, and therefore, their app. It's important to be able to update inventory at the time they're conducting the work and know that the information will be uploaded.
With eTurns, the app is accessible no matter where you are and an EMS truck staff can continue to scan and work, even in rural areas.
Configurability – The app you choose should have configurable fields and reporting. With eTurns, you don't have to work with "pre-packaged terms" and are able to use your own terminology with User Defined Fields. You can also modify and customize reports to fit your unique needs: delete columns, add columns, sub-total and grand totals, sort on 5 different columns, edit fonts, and schedule when it is emailed.
Provider Expertise – One of the most important considerations when choosing a medical inventory management app is the background and expertise of the software provider. These are some questions to ask yourself when looking at different vendors:
     

 

Does the provider have extensive experience and expertise in the medical industry?
     

 

Do they have features critically important for the medical industry?
     

 

How easy is the software to learn and implement?
     

 

Does the software have a high user satisfaction rating?
     

 

What is their pricing model? 
     

 

Do they allow you to have a trial period?
     

 

Can you easily add features as your needs change and grow?
The Right Medical Inventory Management Solution
eTurns has been assisting medical clinics, dental clinics, and EMS providers with inventory management solutions for over 15 years. Our cloud-based delivery model requires no software to install or upfront IT investment so you can be up and running in a few hours. Plus, you can try out our app for a 30-day free trial period – that's how confident we are that you'll realize the value.
There's a reason eTurns has landed on Capterra's 2021 Top 20 list of Inventory Management Solutions.
Check out eTurns' video on Stockroom Inventory Management for Medical Clinics and Hospitals:
 and learn how eTurns can help manage your medical clinic / hospital stockroom and EMS facility inventory.
Tagged in:
Auto-Replenishment
Kitting/Sub-assembly
Medical
EMS