What is Demand Planning? How Technology Can Help Distributors Improve Service Levels and Cut Carrying Costs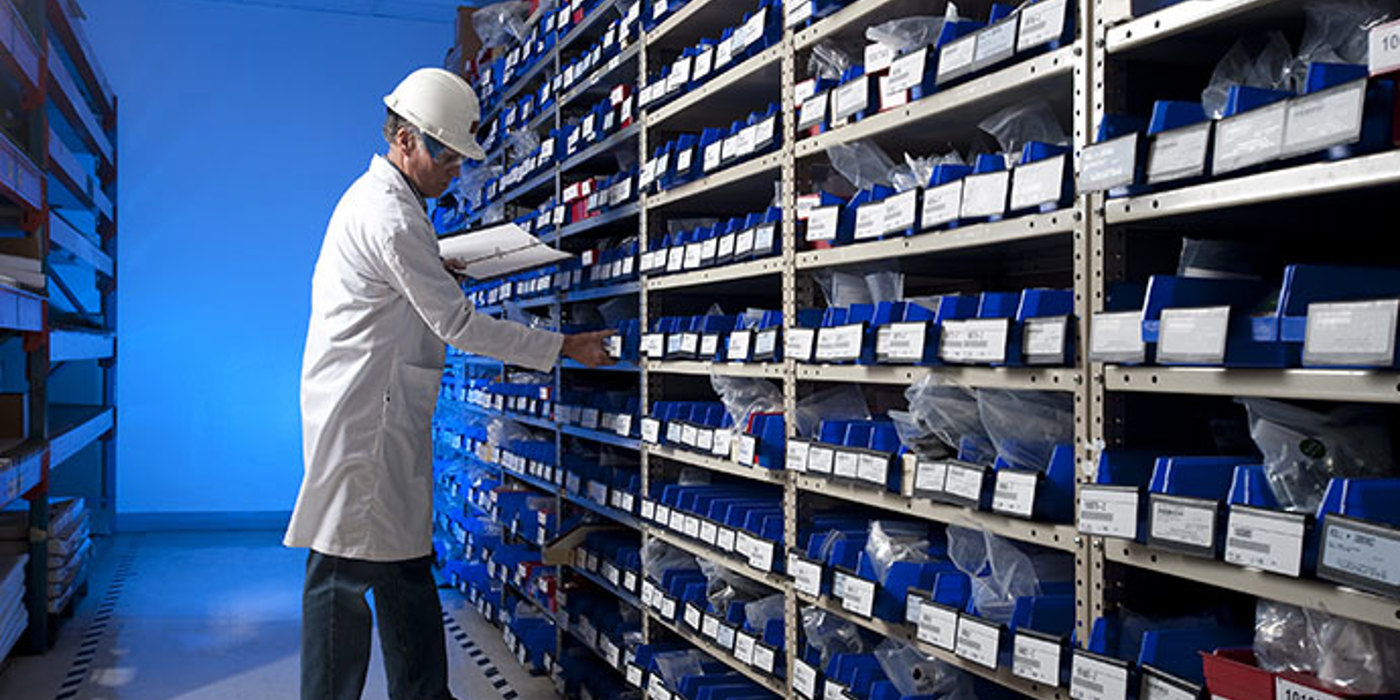 It can be a challenge to know exactly what customers need and stock accordingly. One element of successful supply chain management is demand planning.
What is demand planning?
Demand planning involves closely monitoring internal and external factors that could affect customer demand and product availability. According to TechTarget, demand planning is considered a critical part of supply chain management. For example, customer demand might slow in the face of natural disasters, and labor force issues may affect customer spending. The coronavirus epidemic has driven demand for masks to stock-out levels. On a smaller, more predictable scale, seasonal shifts affect customer demand; demand for snow shovels will spike in the winter, and go away in the summer.
Demand planning in 2023 and beyond requires not only conscious observation of the market, the supply chain and customer behavior, but intelligent use of apps that can incorporate data on usage into decision-making. Modern demand planners must take a proactive look at real-time data and actual usage rather than relying on historical sales numbers. This involves a renewed emphasis on the customer's needs and usage, rather than the drive to simply stock products on shelves, just in case they need them. It's about anticipating true demand instead of blindly fulfilling inventory.
Why is demand planning important?
Demand planning helps you better manage your business and improve the way you serve your customers, while conserving cash. A strategic approach to demand planning fuels decision-making with actual data. Demand planning helps distributors:
Get more in-sync with customers. Effective demand planning means your inventory aligns more closely with customer usage, and therefore reflects customer needs. Demand planning may help identify places where your customers may be able to save cash or may be experiencing challenges, giving distributors an opportunity to help. 
Produce more accurate business metrics. Over time, an effective demand planning process helps businesses better understand what affects customer needs.
Improve inventory management. With the right data, companies can fine-tune minimum and maximum inventory levels to optimize service levels for their customers and save both the customer and the distributor money. 
What is the difference between demand planning and sales forecasting?
While demand planning overlaps with sales forecasting, the two are not the same. Forecasting is one element of demand planning. 
According to Supply Chain Action, sales forecasting involves mathematically predicting a future event (what items customers need in their inventory), while demand planning refers to the practice of anticipating the ups and downs of the market as a whole. It's about the deeper issues that have an impact on customer demand, which affect sales. 
It's important to include sales forecasting as part of a demand planning strategy — but that's not the whole picture.
What is the difference between demand planning and supply planning?
Similarly, demand planning is often compared with supply planning. Demand goes hand in hand with supply, and the best strategies are complementary. Generally speaking, supply planning gives a company a strategy for creating supply to align with expected product demand. This usually involves collaboration across teams in logistics, operations and manufacturing.
Here's a look at how sales forecasting, supply planning and demand planning are different: 
Sales forecasting. Sales forecasting is the act of predicting future sales – which distributors usually base on past sales. Taken alone, this can be an inaccurate way of stockpiling inventory based on a "just-in-case" mindset. 
Supply planning. Supply planning involves interpreting an organization's demand forecast, and then creating a plan to match that expected demand.
Demand planning. Demand planning takes a holistic view of the market and what influences customer demand – ideally incorporating consumption data at the point of use – to better anticipate and fulfill customer needs.
Demand planning challenges
Demand planners face several challenges when it comes to anticipating customer needs, especially in a time of market volatility. 
Inaccurate tracking
Perhaps the biggest challenge is accurately tracking stock usage. Particularly in distribution, tracking stock may involve tracking products in multiple warehouses, trucks and customer stockrooms in different regions. When there's no visibility into stock levels — not to mention what's actually being used— it's much more difficult. 
Lack of data
The biggest challenges in demand planning are rooted in lack of data. Many companies rely on historical sales data to predict demand, but that doesn't account for real-time changes, customer insights or shifting customer business strategies. 
Forecast error
When the forecasted demand is different from actual demand, the risks of overstocking or running out of stock at a customer location go up. Some reasons for forecast error might include outdated agreements on customer inventory levels, irrelevant data and lack of communication between inventory planners and field sales reps as to changes in customer behavior. Reducing forecast error can improve overall demand planning.
Demand planning tools and techniques
To be successful with demand planning, use the tools and talent available to you to gather information, monitor market shifts and make changes as needed. 
Involve the right people. Gather intelligence from experts across your sales, marketing, operations and finance departments, and collaborate. Get a sense of how customers are buying, and what each department sees in terms of behavior. You'll also see more internal investment in demand planning success, and the technology that will drive it.
Put the right tools to work. Effective demand planning relies on the right tools and data for the job. Your typical enterprise resource planning (ERP) system and spreadsheets won't be flexible enough to react quickly to changes in customer usage at the point-of-use. Instead, opt for tools designed for the job, including eTurns TrackStock Precise Demand Planning Solution and eTurns TrackStockMMT, which collect real-time data on inventory consumption at the point-of-use. 
Look for patterns. According to Supply & Demand Chain Executive, "Best-in-class firms rely on a combination of statistical forecasting and collaborative market intelligence to create sales forecasts." That does include historical sales data, which can show trends and patterns that might be useful in demand planning. In addition, look at items in aggregate to see which product "families" may be trending.
Make it part of the process. Demand planning isn't a "set it and forget it" kind of tactic. Supply & Demand Chain Executive says that demand planning isn't a part-time job — it's something companies need to be committed to from both a resource and technology perspective. The right software tools can help. Demand planning needs to be folded into your overall business strategy to have a lasting impact. Integrate the demand planning strategy with different parts of your supply chain, such as supply planning and delivery. Look at the demand planning strategy at the beginning of each month, then look back to measure performance as the month plays out.  
eTurns TrackStock Precise Demand Planning® Software
Customers are notoriously overstocked. Distributors can reduce inventory significantly when they base purchasing off usage, and not just past sales. When you parse the data, some distributors have found they have up to 80% more inventory than they need.
Optimize your distribution centers and customer stocking locations with actual customer demand information from the point-of-use, not just historical order data and forecasts.
The eTurns TrackStock Apps provide you with:
Which items your customers are going to order
The quantity they will order of those items
The precise date those items will be ordered
It can calculate these valuable data points from the point-of-use:
Quantity on Hand (QOH)
Minimum Stock Levels (Min)
Maximum Stock Levels (Max)
Average Daily Usage
Learn more: 
Tagged in:
Optimize Plan
TrackStock Precise Demand Planning
Optimized Inventory
Distribution