3 New Ways eTurns Helps with Service Truck Inventory Management & Work Orders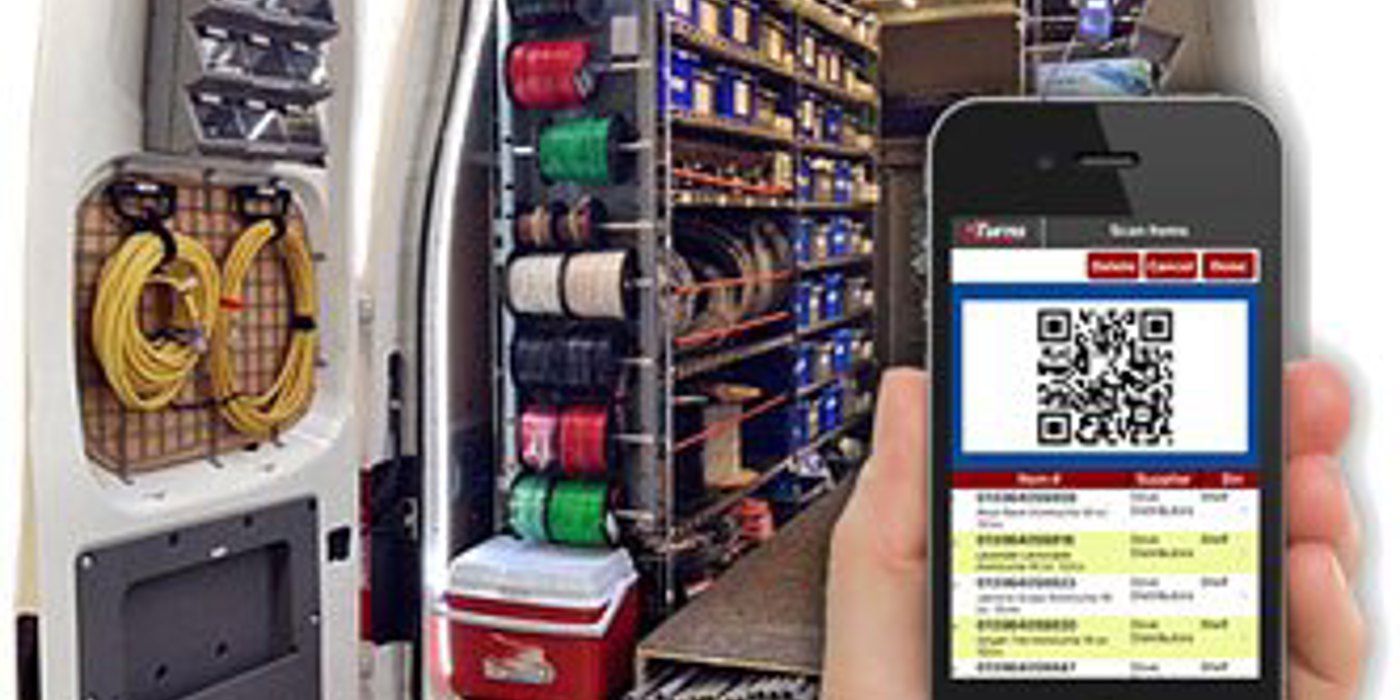 Distributors who have a large portion of their business riding, literally, on service trucks know too well the inventory and record-keeping challenges those mobile offices can present.
At eTurns, we now have three new software features that make life, and documentation, easier for contractors who rely on service trucks.
Three of the most useful are:
Signature capture.  With work orders in eTurns TrackStock, we allow the user to scan parts used and labor required for the job. The new feature we have just added to our app is the ability for the technician to click a button that causes the signature box to pop up, allowing the customer to provide a finger signature to confirm the work order. Also within that feature is a button that allows you to take a photo, or choose an existing photo stored on your phone, and add that image to the work order as further documentation.
Both features offer huge benefit for electrical contractors, HVAC companies, delivery services or anyone whose business is conducted largely offsite. Using work orders within the eTurns TrackStock app means a technician never has to either run back and forth to the office to complete paperwork or documentation, and never has the option of putting the paperwork aside for later, and possibly forgetting to do it.
Grouping tools. Often off-site repairs require highly specialized and costly tools and equipment. But it's not cost-effective to put all those expensive tools on every service truck every time.
eTurns' tool grouping feature allows you to create pre-assembled "tool kits" that include needed tools together under a single part number. This allows the technician to design a kit and specify what tools and quantity of tools they need. Each group of tools is given a single number, so when a technician prepares for the next day, he can order the tool group from the main office and make sure it's on the right truck at the right time.
As a result, technicians aren't hauling around tools and equipment they don't need, and other trucks aren't heading off to job sites lacking the tools their job calls for.
Voice Recognition. Just as we can ask Siri or Alexa to play a particular song or update us on the weather, eTurns offers users the ability to add, or remove, parts from a work order simply by voicing the request. In the near future, we expect to expand our voice recognition capabilities, to include the ability to initiate or complete a work order simply through a verbal command.
Contact us to learn more about how we help manage service truck inventory
Tagged in:
Replenish Plan
Manage Lite Plan
Manage Plan
Service Trucks
Distribution
Contractors