VMI vs. CMI: What to Know About Customer vs. Vendor Managed Inventory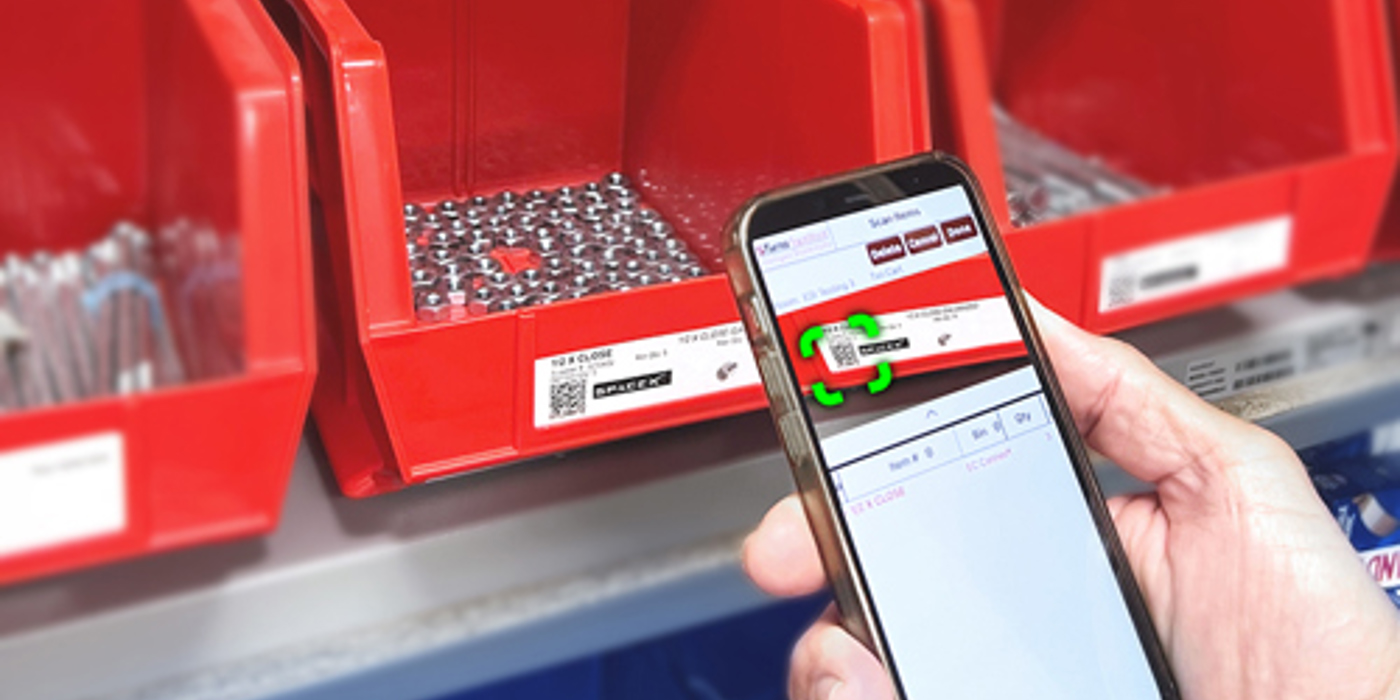 The strategic management of inventory replenishment is crucial to the success of a wide variety of business types. Whether a company uses parts in electrical contracting work or uses medical supplies while providing healthcare services, keeping the optimal amount of all necessary supplies, equipment, and inventory on hand is a prerequisite for success. 
While some businesses utilize a vendor-managed inventory (VMI) model for replenishment, which involves relying on suppliers to control replenishment, others use a customer-managed inventory (CMI) model so they can do self-service replenishment ordering. Read on to learn about the main components of each of these types of inventory management and dig into the differences and similarities between these two models. 
Whether You Are Doing VMI or CMI, These Are The Components of Inventory Management
Inventory management, regardless of which party is carrying out most of the tasks, consists of a few main activities:
Monitor inventory levels and min/max settings
Determine replenishment needs in correct quantities
Order replenishment
Deliver replenishment
A well-functioning inventory management strategy will keep all items stocked at all times, without taking up excess storage space or leaving items sitting unused in a warehouse for long stretches of time. This requires careful planning, accurate measurements, and smooth processes regardless of whether VMI or CMI is the chosen method. 
What is Vendor Managed Inventory and When Should I Choose it? 
The main differences between VMI and CMI come down to who performs the inventory monitoring and places the replenishment orders. 
In VMI, the distributor (the supplier or vendor) manages the replenishment process. Ideally, the VMI model is an opportunity for distributors to add value for their customers because it takes the pressure off of the customer to perform inventory counts or orders and place the orders themselves, while ensuring that their inventory levels stay within an ideal range. 
VMI models require a strong relationship and a degree of trust between the vendor and customer. In VMI, the customer provides the distributor with access to their physical storerooms, allowing them visibility to the bins, shelves, or forward-stocking locations. 
VMI generally requires a vendor representative to physically visit the customer's storerooms or clinics in order to perform cycle counts and determine the correct replenishment levels for each item. In VMI, counts and replenishment orders are generally carried out one to four times per month. Before modern VMI software was developed, distributors with clipboards did manual inventory counts and suggested min/max levels that were later entered manually into an order form and retyped or faxed into distributor ERPs. 
The Modern Way to Manage VMI
With modern VMI inventory management, VMI inventory replenishment apps make distributor reps at least 4x faster and more accurate in replenishing customer inventory. Technologies like QR code scanning apps have indicators that ensure that reps don't miss an item in a cycle count. Min/maxes, package quantities, item locations and replenishment are recorded and enabled by the app.  Or, weight sensors can manage bins remotely and trigger replenishment when minimums have been breached. This lets vendors extend the reach of their salesforce and still deliver VMI convenience to their customer with remote inventory management. 
When To Choose a Customer-managed Inventory (CMI) Model
With CMI, buyers/customers are in charge of monitoring their own inventory levels and placing orders with distributors when needed in order to replenish their inventory. No representative will physically visit the customer to perform counts in a CMI model. 
CMI programs are typically put in place when the customer requires higher levels of customization, control, or cost-consciousness.  This is because in CMI programs, customers can place replenishment orders at any time on an as-needed basis in a self-service model. CMI offers customers more control and allows the customer to track consumption very accurately in near-real-time instead of waiting for a representative's scheduled visit once or twice per month. 
When executed well, the CMI route can allow for smoother replenishment processes and prevent the distributor from tacking on upcharges to cover the cost of labor for in-person VMI replenishment. On the other hand, customers who rely on traditional pen-and-paper methods are likely to run into challenges when managing their own inventory. Dedicating the staff hours needed to perform cycle counts and manually place orders using e-commerce sites or other strategies can become unsustainable and costly. 
How to Ensure Good Results From VMI or CMI
One of the greatest similarities between VMI and CMI is that they both run best with the use of inventory management software. 
Regardless of whether the distributor or the customer is doing the inventory counts and replenishment orders, doing so accurately and efficiently is beneficial for both parties. By avoiding stockouts, minimizing carrying costs, and reducing the number of staff hours required for inventory management processes, both vendors and customers can save money and time. On the other hand, traditional methods that rely on clipboards and manual entries leave room for human error and take a substantial amount of time, especially for corrections. 
Inventory management tools such as electronic shelf labels, SensorBins, RFID digital kanban, and other eTurns TrackStock features help customers and distributors to save time and resources. With the ability to instantly create replenishment orders, provide real-time counts for each item, and set min/max levels in response to demand forecasts and projected use, inventory management becomes streamlined and intuitive. These time-saving tools help foster trust between vendors and customers by mitigating unnecessary errors. Customers regain control over their inventory without a large labor requirement. 
Suppliers Can Offer CMI Self-Service Inventory Apps As Part of Their VMI offering for consigned or customer-owned inventory
Recently, in an effort to make replenishment as frictionless as possible, suppliers who offer VMI services to their customers are now offering self-service CMI apps as part of that VMI. Sure, it blurs the lines between VMI and CMI but it is a savvy nod to the reality that customers appreciate a supplier who researches and supplies a self-service app for convenient replenishment. The benefits to the supplier are that he spends less on labor to replenish his customer. The benefits to the customer are that they can prevent upcharges for traditional VMI, they can avoid any "bin-stuffing" by the supplier, and if it is a supplier-independent replenishment app like TrackStock they can replenish from any supplier with QR scans, auto-orders triggered by min/max settings, and customized reports. 
Suppliers can offer their customers CMI Self-Service replenishment apps to manage consignment inventory or customer-owned inventory. 
Both VMI and CMI require trust, accuracy, and airtight processes in order to keep customers stocked and distributor functions streamlined. eTurns provides solutions for tracking and ordering inventory while saving time and resources. 
Don't miss this opportunity to streamline your inventory, boost efficiency, and cut costs effectively!
Contact Us Today! 
Tagged in:
SensorBins
Replenish Plan
Manage Lite Plan
Manage Plan
Optimize Plan
VMI & CMI
Improving Profitability
VMI
Cycle Counts
Electronic Shelf Labels
Consignment
Auto-Replenishment
Min/Max Tuning
Distribution
Medical
Contractors
Manufacturing